The Rooftop
Revel On The Roof
Outdoor Dining Now Open!
There's no substitute for this. Everything up here is a little lighter, a little brighter. The mood, the views, the late summer afternoon that slips mysteriously into a long LA evening under the stars. Any wonder it's one of the best rooftop bars in downtown Los Angeles?
Hours of Operation
Lunch:
Monday - Friday | 11 am - 5 pm
Dinner:
Daily | 5 pm - 11 pm
Brunch:
Saturday & Sunday | 10 am - 3 pm
Where Rooftop Brunch Dreams Come True
All-New 10-Course Brunch
Hang with us every Saturday and Sunday from 10am - 3pm as we serve up the hottest dishes by Executive Chef Jennifer Jones; taking you on a wild ride fusing together delicious culture, local fare, and a touch of nostalgia.
We're here to take back brunch in 2021 and stepping it up with 10 fire courses created for the culinary curious who are not afraid to experience an appetite for something beyond the ordinary.
Gang's all here. Raise your (tiki) glass to a killer cocktails and reimagine what it means to drink and dine in style. We've got everything from traditional tiki to Private Barrel Selects to Rainbow Mimosa Flights.
Join us on The Rooftop where your glass is always half full.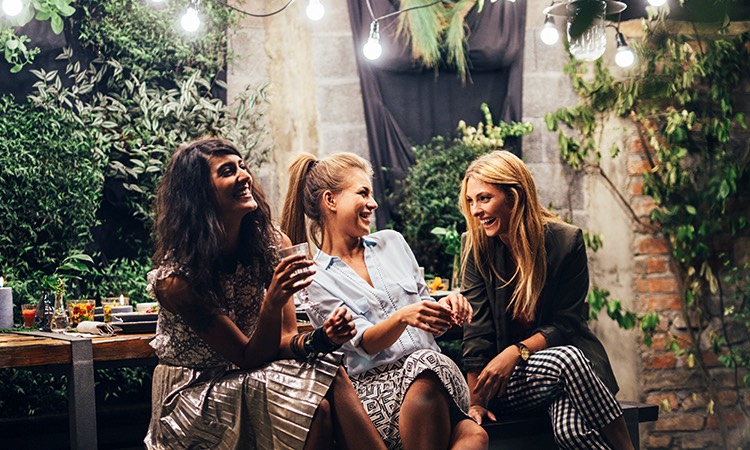 Urban Oasis
Paradise found: A hidden oasis in shades of green, far above the city streets.
Private Party
When the occasion calls for a setting unlike any other, The Rooftop is a few steps ahead of whatever you're imagining.